All support products are made exclusively from Stomatex material. Registered as Class 1 Medical Devices by M.H.R.A.
PNEUMATIC NECK SUPPORT, COLLAR & AIR BRACE. Support for NECK, SHOULDERS & BACK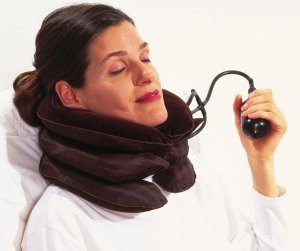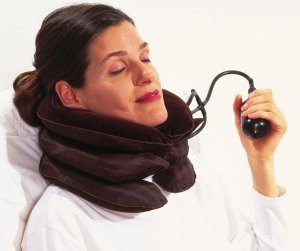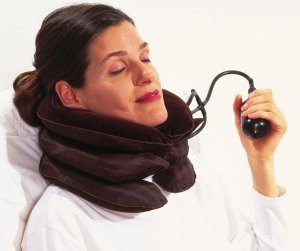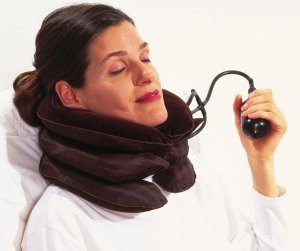 *** Neck Support Collar, Brace & Pneumatic (Air) Traction unit ***
* Registered as Class 1 Medical Device MHRA *
* Our Neck Support being good for reducing tension of the Neck, Shoulders & Back.
* Good for treatment of Whiplash, Slipped Discs, Hernia, Back and Neck pain.
* The neck support gives support to the head and neck, while inducing relief in the lower back.
* The Cervical Neck Support & Brace is self inflated to required profile of your neck. Giving the exact amount of support.
* Very comfortable, due soft material & air pillow applied to support the neck & Spine
* Relieves neck fatigue, discomfort caused by disease of vertebra or Hernia.
* Uses only Natural Malay Rubber & Phasm Silk Cotton lining's for comfort
PLS. find Below Body Supports Video Information:-
Testimonials
==========
– Brillant Support & Pain relief instantly.
– Excellant after years of pain – Relief.
** Thousands of satisfied Customers **
Details
======
* Very high comfort & Quality, Fully Adjustable to suit your needs & support required.
* Made from Only highest quality materials, Phasm Hand Made french Silk & Malay natural rubber, very soft fit around the neck.
* Air pillow applied to the neck & Spine (High & Low pressure chambers)
* The Neck support applies pressure to reduce and prevent cervical spondylopathy, relieves neck pain and fatigue, muscles spasms, pinched nerves and fixation, when used as instructions.
* Relieve's Neck & lower Back pains & Supports Head & Neck fully to give relief as required.
* Relieves neck fatigue
* High & Low Pressure Chambers give the exact Support as required to the neck & head & Back.
Full instructions & operating details supplied with product, also after sales support if required available by the Nexus customer support team.
** Global / World Wide Shipping Available **
** GUARANTEED NECK SUPPORT / TRACTION **
*** ONE SIZE FITS ALL ***